YouTube playlist downloader is a best online tool for downloading videos from YouTube easily and quickly. There are many different types of downloaders for YouTube. One popular type is a Youtube Multi downloader. This program allows you to download all the videos in a given playlist in different format. You can then use this file to watch the videos offline or share it with others.
why you need YouTube playlist downloader.?
YouTube playlist downloader is a great tool to have if you want to save your favorite videos for later. It lets you download all of the videos in a particular playlist so that you can watch them offline or share them with others. This is especially useful if you're missing some important context from a video and want to find out what happened before or after it.
what are the features of this playlist downloader.?
Faster Downloading – This Tool Is Designed To Download Videos Quickly. You Won't Have To Wait Long For Each Video To Downloading.
Multiple Formats – You Can Download The Videos In Different Formats, Including MP4, 3GP, And MKV. This Makes It Easy To Share The Videos With Others.
Easy To Use – The Tool Is Very Easy To Use And Doesn't Require Any Special Skills Or Knowledge. Just Enter The Link To The Playlist That You Want To Download And Start Downloading!
How to Download a YouTube Playlist with IDM/FDM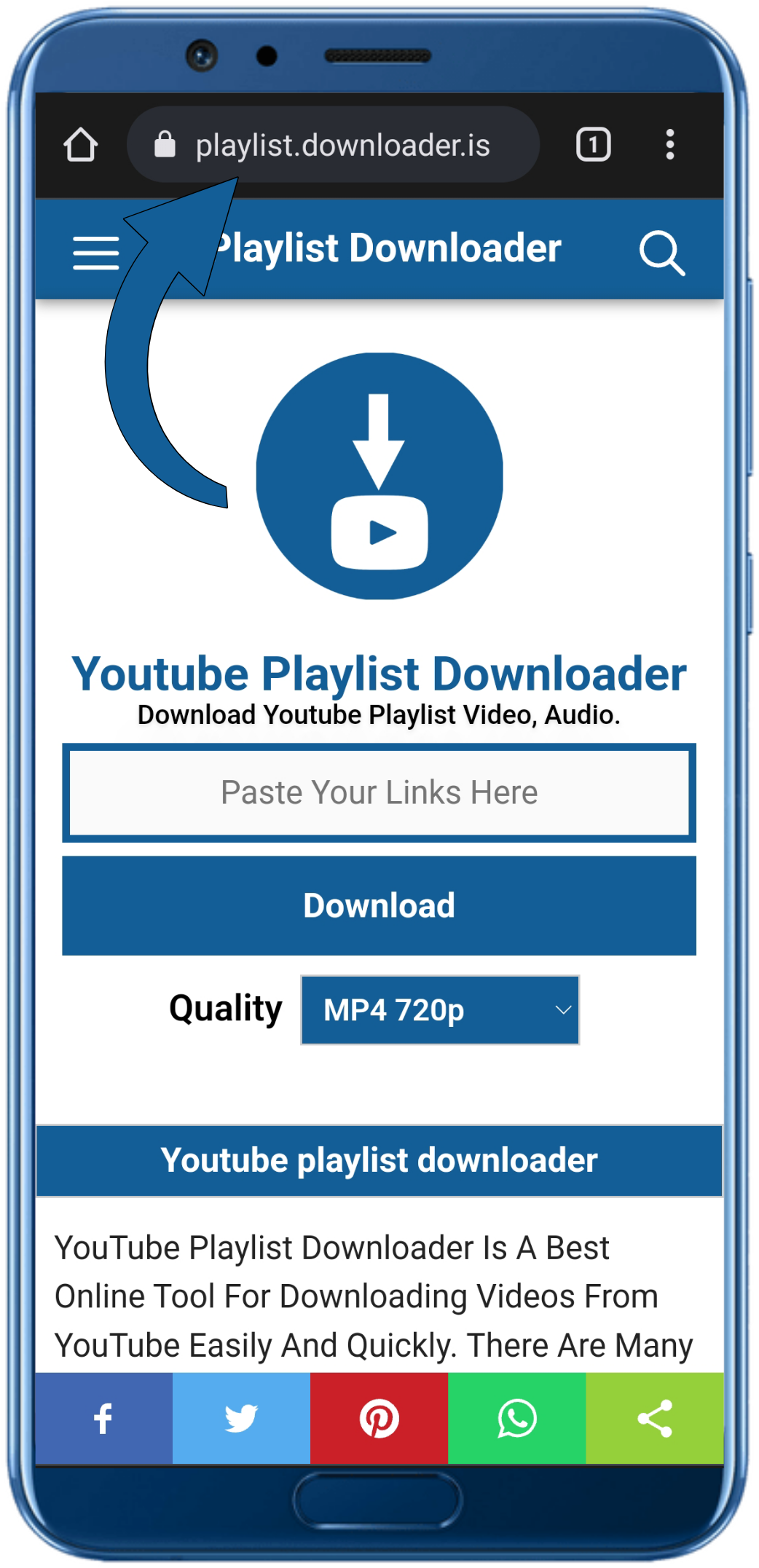 Open Playlist downloader
first of all, copy the youtube playlist link that you wanna download then, go to playlist.downloader.is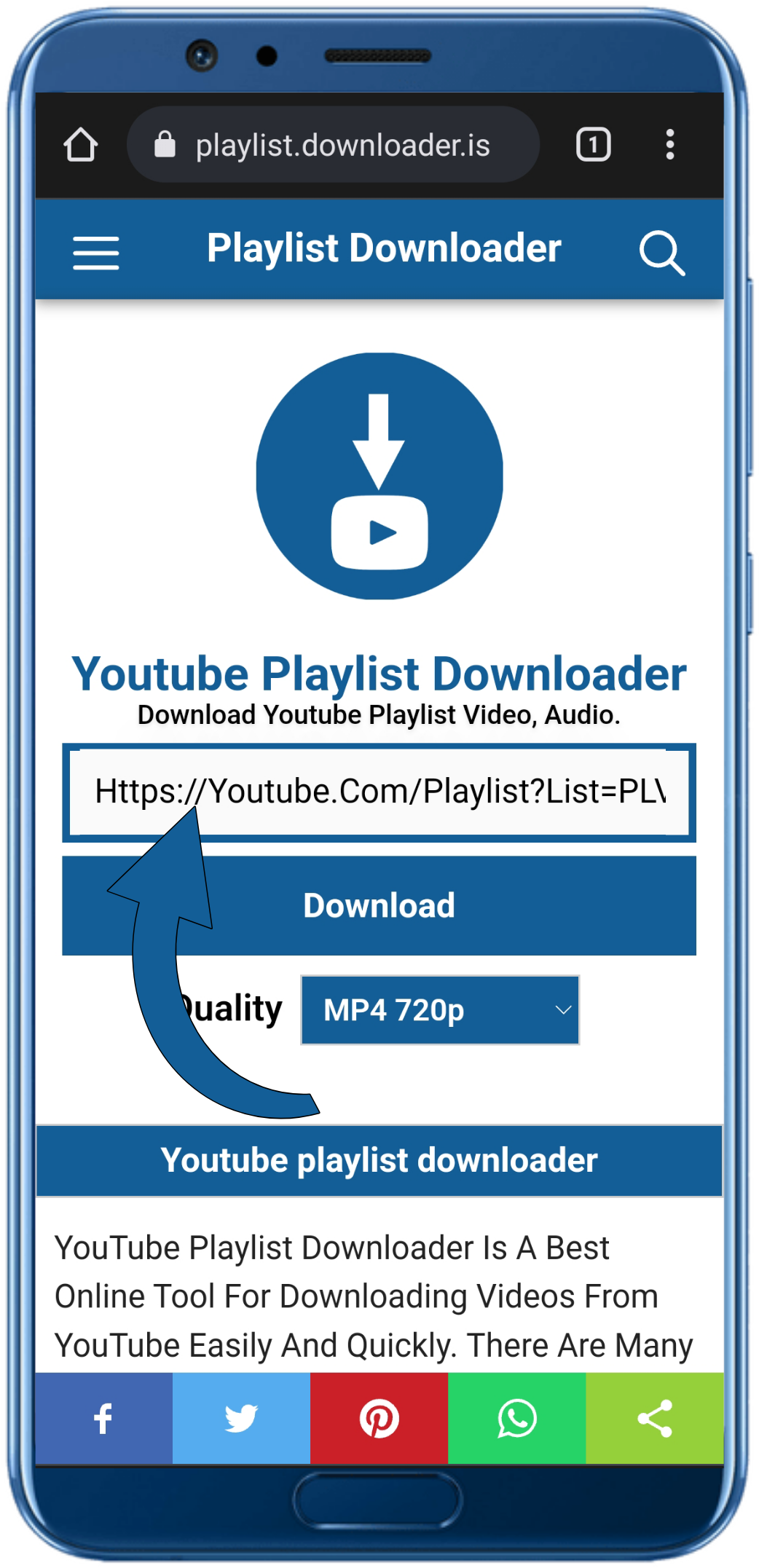 Paste Links
Paste the youtube playlist link there input box & click download button for generating playlist.
Copy FDM/IDM URL
wait 40 to 50 seconds, after that, you can copy FDM/IDM uRL for downloading youtube playlist Video with FDM Very fast.
How to use playlist Downloader Online.?
With the popularity of YouTube, you may be wondering how to download videos from YouTube. In this article, we will show you how to download any video from YouTube with a few simple steps.
YouTube is a popular video sharing platform with millions of users. There are many great videos to be found on YouTube, but it can be tricky to download a video from the site.
There are a few different ways to do this, but we'll show you the easiest way. so lets get started.
how to download youtube playlist in mobile or pc.?
Find The Video Playlist And Copy The Link.

Go to youtube multi downloader
Paste The Url Into Search Box.
Click On The "Generate" Button.
Select Your Format And Quality.
Click "Download" Button.
Open Your Downloads Folder
You Will See Downloaded Video There.
Now, Play Your Video And Enjoy!
How to download YouTube Playlists in iPhone, iPod or Mac.?
Step 1: Open YouTube On Your IPhone, IPod Touch, Or Mac.

Step 2: Tap The Three Lines In The Playlist Section Of The Youtube.
Step 3: After That, Click On "Share" Option.
Step 4: Then, Copy The Playlist Url.
Step 5: Go To Our "Youtube Playlist Downloader".
Step 6: Paste The Url Of Your Playlist.
Step 7: Click "Generate" Button For Generating Playlist.
Step 8: Wait Some Seconds, You Will See All The Video.
Step 9: Download It One By One.
Frequently Asked Questions
how to copy youtube playlist Link.?
For IOS User
Open the YouTube mobile application on your iOS device.
Find the playlist you'd like to share, and tap the Share button.
Choose "copy url"to copy playlist Link.
For Android User
1. Open the YouTube mobile application on your device.
2. Find the playlist you'd like to share and tap the Share button.
3. Select one of the available methods of Copy link.
Is downloading YouTube videos legal?
It Is Safe To Say That Downloading YouTube Videos Is Not Illegal, As Long As You Are Doing So For Personal Use Only. The Company Does Not Own The Copyright To The Videos, And Therefore Cannot Legally Enforce Copyright Infringement. However, There May Be Legal Consequences If You Violate Copyrights By Sharing Or Distributing Copyrighted Material Without Permission.
Youtube playlist downloader application for android and desktop.?
There are many applications on the market that allow users to download playlists from YouTube. However, not all of these applications are available for both Android and desktop platforms. If you want to be able to access your favorite YouTube playlist on your mobile device or computer, a youtube playlist downloader is a great option.
There are two main types of downloaders: desktop and mobile. Desktop downloaders allow you to save the playlist in a file format that can be opened on your computer, while mobile downloaders allow you to access the playlist directly from the app. Both types of downloaders have their own advantages and disadvantages, so it is important to choose one that will suit your needs best.
1. Ddownr (Web Application)

2. 4K Video Downloader (Windows, MacOS, Linux)
3. Loader.To

(Web Application)

4. By Click Downloader (Windows)
5. Snapdownloader (Windows)
6. DVDVideoSoft (Windows, MacOS)
7. ITubeGo (Windows, MacOS, Android)
8. Videoder (Windows, Android)
9. ITube HD Video Downloader (MacOS)
Disclaimer: YouTube Playlist Downloader Does Not Give Permission To Anyone To Download Copyright Content And Does Not Allow To Be Put On Any Other Website Because It Is A Illegal, If You Save Someone's Video. Before You Must Ask For The Video Owner, Then Download And Use It, YouTube Multi Downloader Tool Is Always Free To Use For Personal And Education Purposes Only,
If You Have Any Question Then Contact Us
Share On Social Media